West Phoenix High School


Class of 1969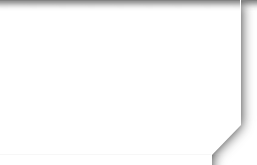 Gary Fasula
Profile Updated:
February 2, 2022
| | |
| --- | --- |
| Residing In | SUN CITY, AZ USA |
| | |
| --- | --- |
| Spouse/Partner | Penny Knochenhauer |
Children
Gary 11 born 1976, Michael born 1978, Amy born 1981, Danny born 1984

Step Children; Chris 1973, More…

Nicole 1976, Ryan 1980
Comments
14 Grand kids and counting.
Had several jobs over my life time. The main ones have been; I work for the Republic and Gazette newspapers for over 20 years, 10 years with my own business landscaping and lawn maintenance, 8 years sales and designing swimming pools and my current my own food concession business.
Love to sing so I try to go out to Karaoke at least once a week.
School Story
School Days,

Funny day is when I met my first girl friend, didn't know it at the time. I was running down the stairs slipped and feel on my butt. I turned around and saw this girl laughing at me. Yes embarrassed and not real happy she was laughing at me. We ended up dating and being good friends throughout high school. Now guess what we are now in a relationship today after 50 years (small world).
I was in a rock band with fellow student Richard Gordon he played the bass guitar I was the drummer. Others in the band were Mark Lansing lead guitar and Carl Huff rhythm guitar. Our bands name was GOOD QUESTION, and before you ask that was the name.
I was not a model student, ditch school a lot went with friends to the river quite often.
Enjoyed the school dances and football games, driving up and down Central Ave, South Mountain, drive-in-movies and Encanto park.
Speaking about Encanto Park I worked there for 2 years running the rides at Kiddie Land. I also repainted every one of the rides.
Surprise Everyone
I enjoy singing and won a few contest. I won singing contest so I could go to Knoxville, Ten. to do a recording (road trip). I was on my way heading out of Amarillo, TX. on 9-11-2001 to go through Oklahoma City when I heard the news on the radio about the Twin Towers. On that day I stopped at the site of the Oklahoma bombing. Viewed that memorial and just cried. That night I rented a room and watched it all on TV. The next day I went to Knoxville did my recording and headed back home. That is where I was on 911 the sadness that I will never forget.
Another note;
I have tried out for Americas Got Talent 5 time and never made it through to the main judges. OH well I will keep on singing.