West Phoenix High School


Class of 1969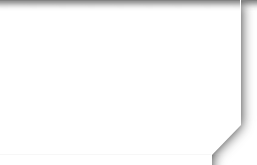 Not a member?
JOIN HERE
Find and click on your name.

WHERE WE LIVE
Who lives where - select from the dropdown to find out.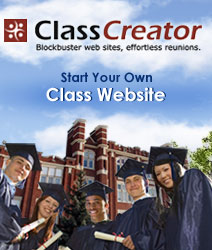 Move down to view all announcements.
West High Class of 1969 50th Reunion
"The Beat Goes On"
Celebrated on October 18-19, 2019
at the
Wigwam Resort
Litchfield Park, AZ 85340
BEST 50th Reunion in West High history!
If you were unable to attend, you missed one of the most wonderful reunions ever! You were also missed as we all had opportunities to renew old and make new friendships. Please continue to let us know of changes in your life as well as alerting us of any losses from our class.
ANNOUNCEMENTS
•

Our classmate, Charlie Cross, has asked that the following be posted as a service to those in our class who have served in the Armed Forces and may qualify for benefits through the Veterans' Administration that they may be unaware of.

As a reminder to Veterans deployed to combat zones throughout the years, there are deadlines associated with filing for benefits associated with toxic exposure. Anyone who may believe they've been affected, please review the "Pact Act" through the Veterans' Administration website and respond sooner than later. There are diseases now that are considered "presumptive" as to their cause, and treatment is no longer in question. Many who've gone before may not have been as fortunate as those who are now eligible for treatment through the VA Healthcare System, so do consider yourself deserving and apply for your benefits. "The bravest are surely those with the clearest vision of what lies before them, glory and danger alike, and notwithstanding go out to meet it" (Thucydides) We are grateful for your selflessness, and May God Bless you for your service. Charlie Cross

•

How many of you enjoyed this place on Thomas and 24th Ave?

Picture suppled by Gary Fasula

•

I have been wanting to write a post since the conclusion of our wonderful 50th Reunion week-end back in October. Words seemed elusive as it went way too fast and after a year of work with my fellow "Team T-Bird" committee members not enough time was available to visit with so many of you. Mostly, I'd just like to express thanks to you that attended. Many went to great lengths and traveled long distances to be with the rest of us. It was bliss to see all of you and have the opportunity to share memories and express appreciation for each other and the splice of life that we shared during our four years at West.

Following is a lovely piece written by my friend and committee-mate, Stephen Thompson. He does such a perfect job of expressing all the feelings that washed over many of us at the 50th. I asked his permission to share, and he agreed. I hope you enjoy it as much as I did....Ginni Weaver Lionberger

WEST HIGH '69 REUNION: ACCLAIMED BEST EVER IN THE HISTORY OF THE WORLD!

Whereas '69 is Mighty Fine and West is the Best, a 50-year gathering was planned. Nothing unusual in this age of 50th reunions. Woodstock, Abbey Road, Easy Rider, A Moon-landing, The Age of Aquarius, Tie-Dye, Wars & Love-Ins.

As it was, the premier class of the iconic West Phoenix High School planned to gather at the Wigwam Resort in Litchfield Park, Arizona to assess the significance of their part in the revolutionary time of the late 60's.

With an emphasis on broader meaning, classmates found resolve in that singular moment. They focused on faces, places, memories, families, experiences and renewed friendships. A few new relationships were born, as well. Ground was laid for enduring friendships that had lain dormant for half a century.

New best friends emerged and carnal pasts revisited. Incredible beauty finally recognized once invisible, silent sophomoric admiration as mutual. Parallel lives merged into a single time and space.

As the evening evolved, it dawned upon the room that something brave and profound had occurred. Yes, schedules were adhered to, recognitions recognized and formalities formalized. Reunion business had been taken care of, however magical moments had taken place.

It was a "reunion" in the purest, most basic sense. It was a merging of hearts and minds as significant as any that may have occurred back in the day, in the Quad, on the field and in the hallways & classrooms.

Enter the Committee-mates, charged with shaping what would be the finale to a year of effort and the experience of a lifetime. Their mission to gather and then send light hearts and energized souls out into a big world to share the newfound love and joy of that gathering.

No more than a group of classmates finding their ways separately in a complex world, walking the path to the Wigwam arm-in-arm, searching for one more opportunity for the '69ers to make a statement, one of light, love, and commonality. No small task.

Then.....It was all over much too quickly as memories followed the Class of '69 out the door and into the future. Something had changed and through the tears and cheers, "The Happening" was a wonderfully good time for all.

All Hail to West High, Hail to Thee!