West Phoenix High School


Class of 1969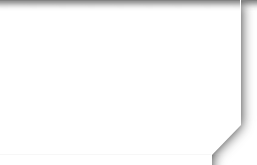 Julie Diaz
Profile Updated:
October 22, 2019
| | |
| --- | --- |
| Residing In | Sun City, AZ USA |
| | |
| --- | --- |
| Children | Two daughter's, Kimberly born Aug. 1969 and Jessica born Nov. 1977 |
Yes! Attending Reunion
Comments
Wow, it's our 50th Reunion already! Man, how the time flew. Well, I have great memories of West and it sure will be good to see you all and catch up on our lives.
School Story
Graduated 7 months pregnant, but GRADUATED! I wasn't about to let my parents down. I was one of the few married couples my Senior year. I have a beautiful Daughter, Kimberly she's my flower child, she graduated with me too. Got divorced.
Then I re-married and moved to New York. We purchased a Race Track, 1/3 Mile Dirt. What a fun time we had! I had my second Daughter, Jessica Mercedes another beautiful child and we moved to Florida and then Texas.
I've also lived in South Africa for 2 years. What an experience! It was a chance of a life time.
Recently, I traveled to Costa Rica for a Yoga Retreat and what a great experience.
I love yoga with my girlfriends, cooking for my family and traveling whenever I can.
Surprise Everyone
I'll never forget the time Mr. Ranshaw was trying to teach us History and we weren't paying attention, some of us (me) were still talking. He got so mad, that he leaned over to get up and fell over backwards! After we knew he was alright, we had to laugh silently because he had such a BAD TEMPER! LOL

Second Encounter with Ranshaw - I was in Detention Hall for ditching and on the last day I was talking to the girl next to me, when Mr. Ranshaw said "Diaz, go to the Dean's Office for talking"! I said to myself, don't go and I didn't. He never said another word to me about it and I never ditched again. Lesson learned.
Julie's Latest Interactions
Cathy aka Cath to me was a bright light and always had a smile on her beautiful face. She was my BFF and she is no longer suffering in pain and is now in Heaven with her loved ones.
She and her husband, Dennis had 3 beauful children, Chelsea, Dylan and Dallas. Her family was one of her purposes for living. They loved their Mom so much. We are all so sad for this great loss. She now has a new body and home with our Lord. She is no longer in pain.
Prayers to those who are sad and I pray that the Lord lightens her family and friends hearts through our mourning,
I will love you forever Cath (Juls & Cath) forever.

Hi Tom, so good to see that you're still out there and WOW, big news - 37 wonderful year's with Jane, and Grand children too! I'm so happy for you and glad I found you on here. I miss you all. I will party it up for you at our 50th.
I want Jack to get a rose. His family owned the Encanto Boat dock. I can't tell you how many times Jack let me ride for free, a lot! LOL, he was so cool! He was nice, funny and a real sweetheart. You are missed my friend. I will see you in heaven one day. Sleep well, you beautiful Angel you. XO Julie Diaz
Doug and Valerie were high school sweethearts. I will never forget them. The were so cool and busy with all their friends. It's hard to believe that they are both gone and in heaven together. Rest in peace my friends. XO Julie Diaz
Valerie was always so sweet. Her smile would melt your heart. I am sorry she is gone. She had so much love to give. Her personality was infectous. You are missed a lot. Rest in peace Angel. XO Julie Diaz
Doreen was cool! She was one of the hip ones, as far as I was concerned. Always going places cool and doing things together. You are missed my friend. I will never forget you.
Until we meet again, keep shining like the Diamond you always were. XO Julie Diaz
I knew Barb Sutton well and loved her and will love her forever. She was sweet, kind, wonderful and beautiful! I just realized that she is no longer with us. For that, I am sad. May you rest in peace my friend forever Barb. XO Love, Julie Diaz