West Phoenix High School


Class of 1969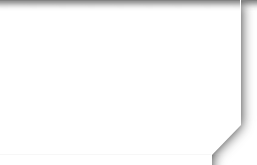 In Memory
Doreene Clement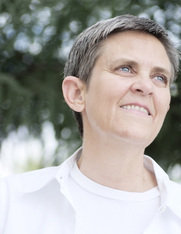 Doreene Clement, the author of The 5 Year Journal™, was a youngster when she began working in several Arizona restaurants that were owned and operated by her mother. Even at 11, she was naturally gifted as a people-person. It was here she learned about business and the value of self-reliance. In 1974, at the age of 23 she purchased and completely revamped an already successful craft store in Greater Phoenix. Offering a welcome multi-faceted inventory of supplies and products, she developed extensive classes and self-published and distributed several books on the art of macrame that have sold over 1 million copies.

Doreene also had a weekly craft demonstration segment on one of Phoenix's prime television talk shows at the time hosted by Rita Davenport called "Open House with Rita Davenport."

In late 1999 Doreene authored, self-published, printed, distributed and eventually sold over 15,000 copies of The 5 Year Journal™. In 2002 she began writing a monthly column entitled "About Journaling". These were articles on how to keep a journal or a diary and many are still relevant today.

In 2003 Doreene was diagnosed with two different and rare types of breast cancer. She made a personal choice to manage her health through natural and alternative treatment. Doreene continued making public speaking engagements and writing even when she wasn't well. Her dedication to The 5 Year Journal™ and the numerous benefits that she knew this book provided is what kept her strong. What also inspired and motivated her to fight this disease was the writing of her memoir. She began writing this new book about her cancer journey and preferred to refer to herself as a 'Cancer Victor' rather than a cancer survivor.

In 2004 Doreene moved in with her good friend Sandy Rogers, who not only helped cared for her, but also managed her business, sale and distribution of her beloved book The 5 Year Journal™. In 2006 Doreene completed another book entitled So Blessed: A Memoir, An Inspirational Exploration of Life and Living. She used the following to define the word blessed.
In March 2007 Doreene's cancer returned and on June 14, 2007 Doreene made a conscious decision to move onto her next journey, to her transition from this life. Before she left, she asked Sandy to continue the legacy of The 5 Year Journal™ and to do whatever she may be able to do to have her book So Blessed published as well. Doreene's attorney drew up all the proper paperwork and Doreene turned all ownership, trademark, copyright and publishing rights to both these works over to Sandy with her dying wish that The 5 Year Journal™ be kept in print, as well as asked her to write the last chapter of her beloved book So Blessed. Sandy promised to do her best to honor Doreene's wish.