West Phoenix High School


Class of 1969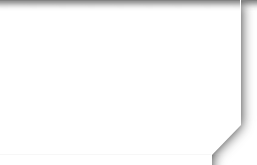 In Memory
James Evertsen
James Deen 'Jim' Evertson, age 56, West Plains MO, died July 15, 2008, near Norfork Lake. He was born Oct. 24, 1951 in Phoenix, AZ, to Marion Evertsen and Erdeen Tieman Evertsen. On March 6, 1973, he was married at Mesa, AZ to Christina Harris.
For 35 years, Mr. Evertsen was a masonry contractor and for the last five years, was employed as a helicopter pilot with Ozark Mountain Helicopters. He was a member of the Missouri Pilots Association, Experimental Aircraft Association and was active with the Boy Scouts.

Mr. Evertsen was a member of the Church of Jesus Christ of Latter-day Saints. Jim spent his life dedicated to his family, friends and church. Always mindful of others, he valued friendships and connecting with people through his humor and openness. Jim built a masonry business in the community and recently opened a helicopter touring business in Branson, Mo. He loved aviation and sharing his hobby with everyone around him. Jim had a tender place in his heart for children who were drawn to his fun-loving nature. An avid Scouter, he worked with his sons and countless youth encouraging excellence in their character and lives. Jim lived a life of integrity and service and will deeply be missed by all whose lives he touched.

He is survived by his wife, Christina Evertsen, of the family home; four children, Nicholas James Evertsen, Philadelphia, PA; Jamie Noelle Evertsen, Mesa, AZ; Casey Vernon Evertsen, and wife, Tiffany, Branson, MO; and Zachary John Evertsen, and wife, Katie, Providence, UT; five grandchildren, Forrester Evertsen, Blake Evertsen, Cameron Evertsen, Taylor Evertsen and Charly Evertsen; his mother, Erdeen Evertsen, Sun City, AZ; three brothers, Robert, Ed and Earl; four sisters, Susanne, Karen, Kathy and Maureen; and several nieces and nephews.

His father and grandparents preceded him in death.