West Phoenix High School


Class of 1969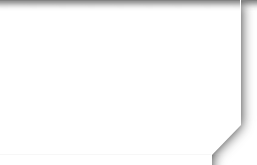 Not a member?
JOIN HERE
Find and click on your name.

MISSING CLASSMATES
Know the email address of a missing Classmate? Click here to contact them!
WHERE WE LIVE
Who lives where - select from the dropdown to find out.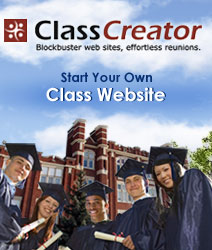 Move down to view all announcements.
West High Class of 1969 50th Reunion
"The Beat Goes On"
October 18-19, 2019
at the
Wigwam Resort
Litchfield Park, AZ 85340
www.wigwamarizona.com
BEST 50th Reunion in West High history!
We still have a list of missing that we would like to find contact information. If you were unable to attend the reunion but would like a memory book, order forms can be accessed above.
ANNOUNCEMENTS
•

Hello again, T-Birds!

Now that the Memory Books for the grand reunion are in the mail to all who registered to attend the Reunion (whether or not you actually made it there), here are some notes and reminders about photos from the reunion.

The Memory Books go out free to everybody who registered to attend. They are all in the mail as we speak.
The Memory Books include within the 1) candid photos of the event, 2) the Grade School group photos, and 3) all of the Individual Photos for those attending.
If anybody wants to purchase additional print copies of any size of the following:
Individual Photos,
Grade School Class Group photos,
the entire reunion classmates group photo (taken and printed in two halves of about 60 people in each),
or even any of the candid photos from the event,

please contact our photographer directly:
Reunion Photographers
phone 714-265-3638
www.reunionphotographers.net, and select the "ORDER" tab, or just call them.

Thanks! Dennis Schaub (Operations Committee)

•

Hey classmates! For those who attended, and the handful that registered but didn't make it to the reunion, the reunion Memory Books are now published and being distributed by mail this week.They look fantastic! If you don't receive yours by Monday 12/16/2019 please give me a call or text at 602-300-6333. I'll track it down! Thanks, Dennis Schaub (Operations Committee).

•

I have been wanting to write a post since the conclusion of our wonderful 50th Reunion week-end back in October. Words seemed elusive as it went way too fast and after a year of work with my fellow "Team T-Bird" committee members not enough time was available to visit with so many of you. Mostly, I'd just like to express thanks to you that attended. Many went to great lengths and traveled long distances to be with the rest of us. It was bliss to see all of you and have the opportunity to share memories and express appreciation for each other and the splice of life that we shared during our four years at West.

Following is a lovely piece written by my friend and committee-mate, Stephen Thompson. He does such a perfect job of expressing all the feelings that washed over many of us at the 50th. I asked his permission to share, and he agreed. I hope you enjoy it as much as I did....Ginni Weaver Lionberger

WEST HIGH '69 REUNION: ACCLAIMED BEST EVER IN THE HISTORY OF THE WORLD!

Whereas '69 is Mighty Fine and West is the Best, a 50-year gathering was planned. Nothing unusual in this age of 50th reunions. Woodstock, Abbey Road, Easy Rider, A Moon-landing, The Age of Aquarius, Tie-Dye, Wars & Love-Ins.

As it was, the premier class of the iconic West Phoenix High School planned to gather at the Wigwam Resort in Litchfield Park, Arizona to assess the significance of their part in the revolutionary time of the late 60's.

With an emphasis on broader meaning, classmates found resolve in that singular moment. They focused on faces, places, memories, families, experiences and renewed friendships. A few new relationships were born, as well. Ground was laid for enduring friendships that had lain dormant for half a century.

New best friends emerged and carnal pasts revisited. Incredible beauty finally recognized once invisible, silent sophomoric admiration as mutual. Parallel lives merged into a single time and space.

As the evening evolved, it dawned upon the room that something brave and profound had occurred. Yes, schedules were adhered to, recognitions recognized and formalities formalized. Reunion business had been taken care of, however magical moments had taken place.

It was a "reunion" in the purest, most basic sense. It was a merging of hearts and minds as significant as any that may have occurred back in the day, in the Quad, on the field and in the hallways & classrooms.

Enter the Committee-mates, charged with shaping what would be the finale to a year of effort and the experience of a lifetime. Their mission to gather and then send light hearts and energized souls out into a big world to share the newfound love and joy of that gathering.

No more than a group of classmates finding their ways separately in a complex world, walking the path to the Wigwam arm-in-arm, searching for one more opportunity for the '69ers to make a statement, one of light, love, and commonality. No small task.

Then.....It was all over much too quickly as memories followed the Class of '69 out the door and into the future. Something had changed and through the tears and cheers, "The Happening" was a wonderfully good time for all.

All Hail to West High, Hail to Thee!

•
Thanks to the Reunion Committee -- they did a spectacular job pulling all the right pieces together for a great celebration. It was wonderful rekindling old friendships and making new ones -- seeing what life has brought over these past decades.
Richard Cohen
•
Absolutely spectacular reunion. Many, many thanks to all who contributed. The Wigwam with its spacious and beautiful venue allowed for much mingling and meeting. The incredible donations from Mel Schulz allowed for this event to be so welcoming and delightful. The contributions of the committee were overwhelming---from notification, badges, decor, food, table arrangements, coordination of all events, food, program, memorial boards, songs, video, pictures,----absoutely tremendous.
Our appreciation and thanks---to all of you for organizing, donating time, energy, commitment, money, thoughts, ideas, work------and making this an event of a lifetime. THANK YOU.
Kristina Erickson
•
Dear Team 50th West High Reunion,

Wow...that was just about perfect! Many thanks for all your efforts to track down our class mates and mount a beautifull executed weekend. It was so well organized and actually very classy! Thanks to your generosity of time, your creativity and all that love! I felt the love throughout...and feel closer now to you all because of it.

Thanks for the photos, the music, the videos. I laughed telling my friends yesterday that the reunion concluded with singing AGE OF AQUARIOUS!

Mel, thanks so much for your generosity. Mike, you were a hilarious joke teller Dennis thanks for those moments of remembering so many who we have lost. Joni, it was awesome that you chaired the committee and Ginny your warmth and enthusiasm made it impossible not to come!. To everyone else, I hope you are feeling satified that all that work was so appreciated! I will remain forever indebted to you for renewing our connection to each other. With much love and admiration, xoxojanis plotkin

ps Come visit the SF Bay Area, I miss you already!!!

•

Hello Everyone, No doubt, each of us can recount a special connection with a teacher, coach, counselor, or administrator during our momentous years at West. I am grateful and proud to have had one such hero, coach and father-figure throughout my years at West, and whose impact lives with me still. He was Dale H. Torrence, and I am not alone in my gratitude to have walked...and run a bit...in his shadow. Dale was only 51 when he passed away in July, 1975, but in his path he framed many a young person's future with the love and discipline of a parent, and I miss him still. Whether you new Dale as a math teacher, coach, or another relationship, you may also have known his family and particularly Carol, Dale's wife. Carol will celebrate her 90th birthday on January 1st, and her family is hosting an open house to which everyone is invited. Carol was a giant force in Dale's life; and so, she was also a force in the life of all that knew her then and in the years to follow. The event will be held December 14th, at 4:00 PM, at the Lyon's Gate Clubhouse, located at 1811 S. Martingale Road, Gilbert, AZ 85295. An RSVP by December 6th would be appreciated and directed to their daughter, Melinda, at 309-314-4077, OR wilderfive@aol.com So then, spread the word as best you can, keeping in mind that Carol isn't aware as yet of the event, but will be told about a month beforehand. Best to all! Charlie Cross