West Phoenix High School


Class of 1969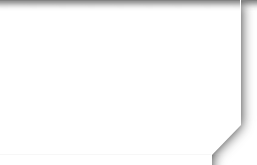 What's New


Not a member?
JOIN HERE
Find and click on your name.


Sponsored Message
Posted on: Jul 15, 2019 at 11:43 AM
Hi Dan! Nice to see your on the site. Hope you're going to the reunion. Will be quite a few from our old Madrid. Was talking with Lupe yesterday and hope I convinced her to go. Also working on getting Bill Austin to go. Hope to see you there.
Posted on: Jan 23, 2019 at 1:41 PM
Hi Dennis, not sure if this is the correct place to respond, but as far as your inquiry as to my Navy service, I went to boot camp in Bainbridge, MD, qualified for Air Control school and began it at GLYNCO NAS in Georgia but decided it was not for me. The balance of my service was spent in Aviation Administration working at NAS Pensacola in the aircraft maintenance hangar next to the Blue Angels training hangar. Enjoyed my time there. Wish I had stayed in but decided to marry instead (wrong decision...lol).
Found the picture above today while going through old photos. This was me and Ron but can't remember what event (maybe Jr Prom?). He was such a sweetheart and so glad that he achieved the success he was looking for...and so sorry it ended too soon.
Dayle was one of my very best friends in high school. Oh the trouble we got into! So sorry to hear of her passing. Wish I had stayed in touch.
Jim was such a great guy. I remember him standing (guarding) the lunchroom at West. He came by the ice cream shop that I was working in at Christown Mall in '69 and I would give him a free cone now and then. Saw him in the mid/early 70's when he came into a Pizza Hut I was working at part time. I also had the pleasure of seeing him again around 2006 when he was in town checking out helicopters, and again in 2007 in his home town in Missouri while on a road trip. He had a lovely wife and beautiful family. Was devasted to hear of his passing in 2008. He passed doing what he loved...flying his 'copter.
Sandy was one of my best friends in high school. We spent many crazy weekends at Mike Sanders house singing and acting silly. He was so sweet.
Linda, I was so sorry to see that Steve had passed. He was my biggest crush in high school. Spent many times at Legend City when he played there in the summers. I saw him again in the early 70's (I think '72 or '73) when he was playing for a singer (can't remember her name) at one of the Scottsdale hotels. He was such a kind and gentle person. You are so lucky to have had so many years with him.

Sponsored Message
Wow, you have been busy. How wonderful for all your achievements! Keep up the good work! Bobbi