West Phoenix High School


Class of 1969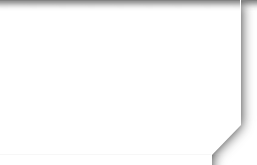 What's New


Not a member?
JOIN HERE
Find and click on your name.

Posted on: Sep 17, 2019 at 4:56 PM
Hi Marlin
Looking forward to seeing you at the Reunion. Do you see Tom Flowers and Sharon (McReynolds)? I would like to see them come to the Reunion too.

Sponsored Message
Doris and her sister were my car pool along with Sandi Davis and Brenda Hanshaw. You were the reason I went to West High. We had other high school choices but you went where you had a ride. And this ride went to West. You always wore your hair in a flip. Lots of cruising Central in your baby blue Falcon. We shared some of the same boy friends. Hello Gary F. Miss you girl. You were one of the nicest people I knew.
Went to Madrid grade school with you and your brother Ron. You were a kind and quiet guy with a great smile. Always said there were 2 good looking brothers down the street. ??
I also remember her from Madrid. Grade school. She was very athletic. She had long legs. She was always friendly to me. Lost track of her later in high school. ??
Met you in biology class. You dissected our frog. I remember the day you got your first car. 1964 Impala Chevy. Made a lot of memories throughout the years and 6 grand children. We made it to the 10th, 20th, 40th Reunion and you should be at the 50th. You will never be forgotten. ??
Posted on: Sep 15, 2019 at 2:19 PM
Hi Betsy, I'm so sorry to hear what your family is dealing with. Very difficult. I'm sorry I won't see you but I certainly understand. I will be in Phoenix for about a week so maybe we can visit by phone. I'll be at the reunion but then staying with Brenda Delk DeFilippo. Judy Chandler and I have gotten together a couple times and of course Carol and Shiela Schmidt and I stay in touch. My prayers are with you.
Posted on: Sep 13, 2019 at 2:36 PM
Hi Cynthia - sure hope to see you.
Gayle, I really hope to see you. All I remember is how hard we would laugh.
Posted on: Sep 12, 2019 at 6:17 PM
Hi Ginni, we are working hard at getting Carol there. ????
I want Jack to get a rose. His family owned the Encanto Boat dock. I can't tell you how many times Jack let me ride for free, a lot! LOL, he was so cool! He was nice, funny and a real sweetheart. You are missed my friend. I will see you in heaven one day. Sleep well, you beautiful Angel you. XO Julie Diaz
Doug and Valerie were high school sweethearts. I will never forget them. The were so cool and busy with all their friends. It's hard to believe that they are both gone and in heaven together. Rest in peace my friends. XO Julie Diaz

Sponsored Message
Valerie was always so sweet. Her smile would melt your heart. I am sorry she is gone. She had so much love to give. Her personality was infectous. You are missed a lot. Rest in peace Angel. XO Julie Diaz
Doreen was cool! She was one of the hip ones, as far as I was concerned. Always going places cool and doing things together. You are missed my friend. I will never forget you.
Until we meet again, keep shining like the Diamond you always were. XO Julie Diaz