West Phoenix High School


Class of 1969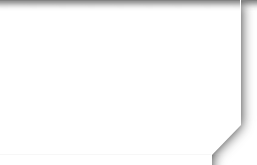 What's New


Not a member?
JOIN HERE
Find and click on your name.

Posted on: Nov 05, 2019 at 7:58 PM
It was so good to see you. You are still Cindy Jolly! We'll have to talk sometime. Really!!!

Sponsored Message
I saw you at the reunion, but did not know that was you. I definitely remember you from West High. You look great!
Sue, I was so hoping to see you at the reunion. Would love to see you, Can you get together for lunch or coffee or something?
I'm not sure if I have been so happy, and so sad at the same time. What a great group of people we had at our school...the reunion was outstanding, and to know that we won't be waking up tomorrow to fill the halls of old West High is disappointing. To spend the last few days together reminiscing was just one more wonderful memory to add to life. Thank you to all that made this possible.
Hey Steve....I vaguely remember running into you at the Distribution Center in Chandler when I was working for Payless Cashways sometime in the 80's? I think you were doing some work out there. My mind isn't what it used to be! Looking forward to seeing you at the reunion.
Hi Tom, so good to see that you're still out there and WOW, big news - 37 wonderful year's with Jane, and Grand children too! I'm so happy for you and glad I found you on here. I miss you all. I will party it up for you at our 50th.
Posted on: Sep 28, 2019 at 2:04 PM
Welcome Danny! Even though we've had a few of our own "mini" reunions, it is going to be so much fun to see so many more of our classmates!!
Posted on: Sep 13, 2019 at 2:36 PM
Hi Cynthia - sure hope to see you.
Posted on: Sep 15, 2019 at 2:19 PM
Hi Betsy, I'm so sorry to hear what your family is dealing with. Very difficult. I'm sorry I won't see you but I certainly understand. I will be in Phoenix for about a week so maybe we can visit by phone. I'll be at the reunion but then staying with Brenda Delk DeFilippo. Judy Chandler and I have gotten together a couple times and of course Carol and Shiela Schmidt and I stay in touch. My prayers are with you.
Posted on: Sep 17, 2019 at 4:56 PM
Hi Marlin
Looking forward to seeing you at the Reunion. Do you see Tom Flowers and Sharon (McReynolds)? I would like to see them come to the Reunion too.

Sponsored Message
Doris and her sister were my car pool along with Sandi Davis and Brenda Hanshaw. You were the reason I went to West High. We had other high school choices but you went where you had a ride. And this ride went to West. You always wore your hair in a flip. Lots of cruising Central in your baby blue Falcon. We shared some of the same boy friends. Hello Gary F. Miss you girl. You were one of the nicest people I knew.
Went to Madrid grade school with you and your brother Ron. You were a kind and quiet guy with a great smile. Always said there were 2 good looking brothers down the street. ??