West Phoenix High School


Class of 1969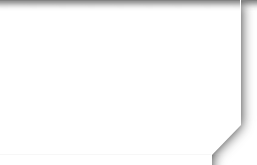 Suzanne Carson
Profile Updated:
May 31, 2019
| | |
| --- | --- |
| Residing In | Surprise, AZ USA |
| | |
| --- | --- |
| Occupation | Retired from Lockheed Martin |
Children
One daughter, Tamara born 4/17/77
One son in law, Thomas born 3/20/64
One grandson, Malachi More…

born 7/4/07
Comments
Right after graduation I married a professional baseball player with the California Angels. That lasted about 3 years. Then married my daughters' father. I then became a housewife. We moved back to Phoenix and I started being a Medical Assistant. Realized you can't support a child that way, I went to work for the State for about 15 years. I went from working in the file room to being a Program Director for the State TTY distribution program and Arizona Relay Service. Got to meet Dan Marjerle when he did a PSA for my relay. Yes - he does have hard ab's...found that out when I put my arm around him during a photo shoot. Change of careers to working for Lockheed Martin. If I told you what I did, I'd have to kill ya Ha Ha. The bean counters back east decided the Goodyear plant could be closed and relocated some to Colorado and offered retirement packages to the rest of us. I took the package. BUT I HATE retirement and am doing a lot of volunteer things. Avid gardener, Admin. Asst. to the Arizona Convention of States organization Director.
School Story
I remember being sent to the office because I was wearing those terribly terrible skirts that looked like "pants" OH MY GOODNESS!!! My favorite day was Rodeo day when we could wear pants and JEANS!!! My best subject was Olive Trees. Surprisingly I graduated. I don't have a lot of West stories because I was more involved with off campus organizations. I went to Osborn school on Osborn and Central - two years later they condemned it and tore it down. Moved all the kids in my area to Encanto where I fell in love with Steve Cruikshank in the 4th grade. We then went to Clarendon for middle school. My one outstanding moment was when over the loud speaker they announced that President Kennedy had been shot. I remember all the tears from the kids and the teachers. Then on to West....
Surprise Everyone
Since leaving West I have traveled extensively throughout the United States. My goal before I leave this planet is to visit every state in the United States. So far I have 3 states left. Hawaii, Mississippi and Louisiana. I was also fortunate enough to be able to take my mother to Ireland. The place where our family started out. I never realized there were so many different shades of green. And the Irish men???!!!!!????
Suzanne's Latest Interactions
Was so taken back about Eilecia's passing. We hung out at West for years. She dated Art Husband and I dated John Hodges. I remember once the guys were working on a car engine and they decided to take off and leave us alone. We got together and removed EVERY possible part on the car engine and put it in a box! Eilecia was one of my bridesmaids when I married my first husband. We got together a couple of times after she moved to Las Vegas and then lost contact. Have thought about her many times over the years

Hi Chris. Yes, I was fortunate to spend time with him in his last days here. We really never lost touch with eachother after high school in a lot of ways. Cancer is a terrible thing. He was/is missed. His family spread his ashes at his favorite place - Christopher Creek. His mother passed not long after he did.
Posted on: Jan 09, 2019 at 5:10 PM
Hi Jim..... hope all is well with you